The team makes the difference.
We want you to experience outstanding beauty services in a superb feel-good place. 
To make this happen, it needs a great team. Or better said a fantastic team! Therefore, our commitment is to provide you with the very best staff far and wide. 
We make sure every team member has not only excellent professional skills, but also a heart and mind. It's very important for us that every colleague shares our values, enthusiasm, and passion for authentic beauty and happiness.
The breeding ground to make creativity, harmony and excellence thrive is a healthy and pleasant working environment. So we do anything to create and preserve such a positive spirit, where trust, honesty, and sympathy is a matter of course. You'll appreciate this vibe – so do we!
It's an honor to present you our lovely staff, truly beautiful souls and excellent artists. Everyone ready to make you happy :-)
"Sharing our passion, skills and spirits with awesome souls is a great pleasure for us."
Silke von Rolbiezki, 2013
SILKE VON ROLBIEZKI     [Art Director & Head of Color]
Entrepreneur with heart and soul, passionate hairstylist, hair color expert, addicted to beauty, fashion and all the good things in life.
»Beauty Begins The Moment You Decide To Be Yourself.«
1977 – 2003
Cologne, Germany
2003 – today
Palma de Mallorca, Spain
It has been more than 20 years since I got into the high-end hairdressing industry.
My passion for hair and beauty started 1992 at a school internship at a well-known theater in cologne, called "Schauspielhaus". There I had the great chance to watch their hair and make-up artists create brilliant styles. I was amazed by what they did with make-up and hairstyles. I definitely wanted to learn this too!
To be able to work at the theater, one of the requirements was a traineeship at a good hair salon. That´s how I started at the prestigious "Mods Hair". From the first day on I loved to work at the salon. Dealing with clients, being in a creative environment, making people look great and happy. That was my world!
And until today that hasn´t changed at all. At the hair salon I feel like a duck in water! This is my stage to play the role of my life! Oh, right, the theater I didn´t miss one single day ;-)
I have perfected my skills over the years with top hair stylists such as Mods Hair, Udo Walz and Cyrill Zen in Germany and Spain.
On the 1st of October 2013, I opened my own salon, right in the historic center of Palma de Mallorca. A special retreat, dedicated to your holistic beauty and wellbeing. Where you can really be the center of attention! A unique place for the highest beauty standards, but also a space where you can relax and revive.
What can you expect from me? Perfect crafted hair colors, haircuts that look great on you, as well as long-lasting and easy to handle hairstyles. I´ll take my time, and you will get my 100% attention – to create an exceptional look for you!
I´m excited to meet you!
Warm regards,
Silke von Rolbiezki
[contact-form-7 id="230693" title="Silke von Rolbiezki - make_an_appointment-en"]
ERINN MCNULTY     [Top Stylist & Top Colorist]
A hop, skip & a jump from across the pond, Erinn comes from Buffalo, New York, to make you look and feel fabulous with fresh & vibrant cut, color and style.
»Be Strong. Be Fearless. Be Beautiful» (Misty Copeland)
1988 – 2012
Buffalo, New York
2012 – 2016
Canary Islands, Spain
2017 – today
Palma de Mallorca, Spain
Born in the Virgo Sun Sign, the description of the most feminine zodiac sign sums me up in the best way. We're known for attention to detail and seeking beauty in all things. My love for all cultures, traveling and new experiences has brought me to Palma de Mallorca, byways of Buffalo, New York, and I was delighted to come across the sanctuary that is Silke von Rolbiezki Coiffure.
From a young age, working hard and seeking the infamous "American dream", was heavily influenced, so it was no surprise that I developed a strong, yet conservative character, well-organized, but with a touch of practicality in my everyday life. My attention to beauty and wellness always came full force growing up, so when I had the opportunity, I immersed myself into learning the art of hair and beauty, with great motivation and with anybody I can get my hands on! (sorry sis…!)
After completing the academy, ten years ago, I continued my education with intensive training, which helped build my wings of confidence, my own personal style, and loyal clientele. In turn, I was able to soar in this career, creating a reputable name for myself and further my passion for the trade.

I'm happy to express my true personality and positivity in this ever-changing and creative industry. Caring for whoever sits in my chair, while providing well-polished cuts and styles, to rich, vibrant color applications, your experience at Silke von Rolbiezki Coiffure, is just as important as mine.
I'm happy to give my full potential and honest advice, while creating a comfortable atmosphere and of course sprinkling a little beauty along the way!
I hope to see you soon!
Erinn McNulty
[contact-form-7 id="230687" title="Erinn McNulty - make_an_appointment-en"]
BENTO FONSECA     [Top Stylist & Top Colorist]
Bento is a very experienced hair dresser and a true master of the scissors. With his open, laid-back and charming nature, he is loved by our guests and colleagues.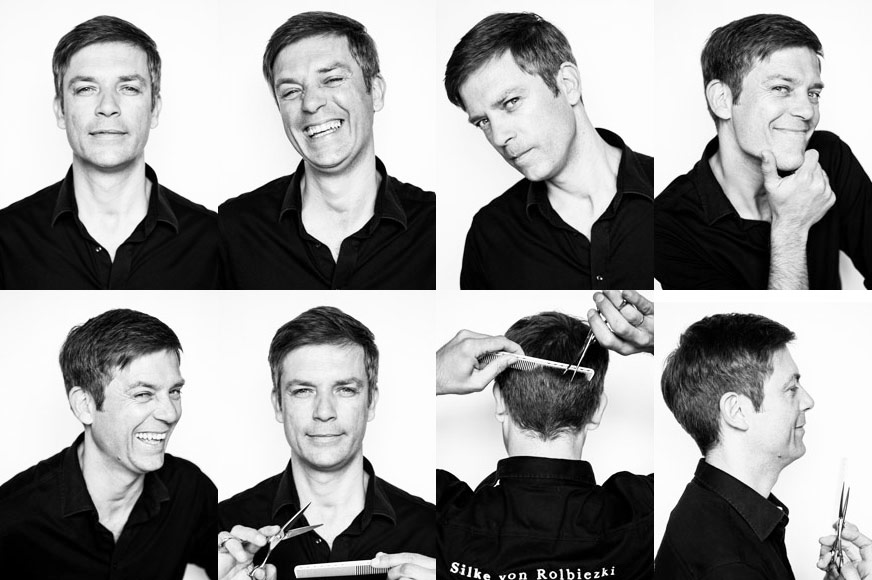 »My mission in life is not merely to survive, but to thrive and to do so with some passion, some compassion, some humour and some style.«
1974 – 2011
Portugal
2011 – 2017
London, England
2018 – today
Palma de Mallorca, Spain
English, Spanish, Portuguese
There are many reasons for visiting your coiffure, but all of them share high expectations and trust.
As a true Portuguese, I love the smell of good coffee, the taste of a good wine… But even more, I love the feeling of making people shine and bring out the true happiness in themselves.
I studied hairdressing in Portugal after following a gut feeling and now with more than 15 years of experience, I can say that I've enjoyed every step of my career.
I've participated in fashion shows and events, styled photo shoots and managed my own salon. In addition, I worked for 7 years in London, where I was also a trainer and a member of a well-respected artistic team.

I'm thrilled that I found this magical island, a place to settle down and I've proudly joined the greatest salon, with the warmest team to work with. It's a pleasure to be a part of this team!
Bento Fonseca
[contact-form-7 id="230683" title="Bento Fonseca - make_an_appointment-en"]
HAYLEY BAKER     [Top Stylist & Top Colorist]
She came all the way from Australia to make you happy, not only by her great hair dressing and coloration skills, but also with her warm-hearted and positive character!
»For me, life does not just mean survival, but striving to develop myself, with passion, compassion, humor, and style.«
1989 – 2015
Sydney, Australia
2015 – 2016
Montreal, Canada
2016 – 2018
Palma de Mallorca, Spain
2018 – 2019
Bahamas
2019 – today
Palma de Mallorca, Spain
I was born and raised in Sydney, Australia, where I was a happy, talkative and energetic child that loved working with my hands. As an Aussie kid I was raised on motorbikes and loved playing in my fathers workshop, I just couldn't seem to get past my love for the pretty things in life. This is when at 14 years old decided to put my energy in to learning the art of hair!
I instantly fell in love and completed a four-year traineeship, during my career I worked for two salons in my hometown, the first one which was small, but the owner had big dreams. 
I was lucky enough to become a member or "Intercoiffure Mondial" a global hair organization of the best hairdressers in the world, where I was selected to attend the 2010 "Intercoiffure Congress" in Paris. I was involved in many workshop and runway events was able to work with many international guest artist, I still consider it one of the highlights of my career.
After nine years I decided to change pace in my trade, this is when joined a salon which was focused on client satisfaction. I worked with a talented team of stylist for three years, in this time I felt I needed to better myself and I needed more knowledge, this led me to completing my diploma in salon management in 2012.
In late 2014 my partner and I decided to make a move to Montréal, Canada indefinitely, so by May 2015 our lives were packed and we set off on a new adventure! After spending close to nine months in Montreal, my inner Australian drew me back to the sun, but not home, so I now find myself making a life in Mallorca, which is great!
I am honoured to be part of this very talented team and look forward to sharing my passion for hair, and of course excited to learn all things Spanish.
Hayley Baker
[contact-form-7 id="230705" title="Haley Baker - make an appointment-en"]
EWA BAUER     [Head of Beautician]
Ewa Bauer is our first-class beautician. As a former trainer of a renowned beauty school, she knows her job like no other. Choosing her as your beautician, your skin is certainly in the best possible hands.
»May your choices reflect your hopes, not your fears.» – Nelson Mandela
1973 – 2002
Lodz und Warschau, Poland
2002 – 2013
Munich, Germany
2013 – 2016
Palma de Mallorca, Spain
2016 – 2018
Augsburg, Germany
2018 – today
Palma de Mallorca, Spain
English, Spanish, German, Polish, Russian
Growing up in rural Poland in the 1970s, one thing we certainly had plenty of was nature. The scent of apples ripening on the trees, the taste of a carrot freshly pulled out of the ground, slices of cucumber on my face as a moisturiser or eggs mixed with beer to make a natural conditioner for my hair. No preservatives, no silicones, no flavour enhancers, no animal tests … and no diseases or allergies. My grandmother's kitchen: beauty parlour, pharmacy and best restaurant in the world, all at the same time. This is what I grew up with. Ever since then, natural sciences have been my great passion.
No wonder that, in the end, it became my profession. I taught chemistry, physics and biology at grammar school and, after studying medicine, I also taught dermatological courses at Germany's oldest school for cosmetics in Munich. And, there they where, all these incredible possibilities to test and investigate, the magic of chemical- cosmetic alchemy.
I am absolutely convinced that there is no more efficient laboratory on Earth than nature itself.
However, we have to give it time and space to unfold its potential. This has always been my vocation and, for 12 years now, also my profession.
On this beautiful island, at Silke von Rolbiezki's, I have now found the perfect place to be able to work in peace and harmony with nature.
My treatments support your skin's natural processes, give it radiance and the power to self-regenerate and fight off environmental influences. Day by day.
From this moment on, you, your well-being and your health have become my most important assignment.
I look forward to welcoming you.
Ewa Bauer
The Skin Department
[contact-form-7 id="230690" title="Ewa Bauer - make_an_appointment-en"]
STEFAN BRENDLER
[Reception & Hospitality]
I was born and raised in Dessau, in the eastern part of Germany. After finishing school I moved to Berlin and Leipzig, where I had started studying German language, literature and educational science.
»The shortest distance between two people is a smile.«
1973 – 1992
Dessau, Germany
1992 – 2009
Berlin, Germany
2009 – 2013
Santanyi, Spain
2013 – today
Palma de Mallorca, Spain
In order to finance my studies, I worked in the catering industry. I loved it so much that I decided to turn my part-time job into full-time.
Until 2009 I lived and worked in Berlin, and it was that same year that I got an offer that I simply couldn't turn down. I was offered a job in a restaurant on Majorca. So, quite spontaneously, I moved to the island. I immediately fell in love with the sea, the climate and the people.
Since 2017 I've now been at Silke von Rolbiezki Coiffure, responsible for reception and the wellbeing of our guests. Before that I sold my vegan restaurant "La Golondrina" in Santa Catalina in order to redirect my career.
I'm an open and communicative kind of guy, so it's always been easy for me to connect with people. Be it catering or hair salon, both places are the perfect environment for me. Chance encounters with people, making sure that they feel comfortable and particularly well looked after during their visit – that gives me great pleasure.
What I love about Silke von Rolbiezki Coiffure is the creative, tasteful and international ambiance. You just have to feel good here. So my greatest priority is to make sure that you feel at ease and comfortable here. I'm looking forward to welcoming you.
Stefan Brendler
EMMY ROXANA EDWARDS     [Trainee & Assistant]
Emmy is our charming and cheerful apprentice and assistant who has an authentic passion for esthetics. She's a great support for the whole team and a pleasure dealing with customers.
»There is no excellent beauty that hath not some strangeness in the proportion» – Francis Bacon
1999 – 1918
Holguín, Cuba
2018 – today
Palma de Mallorca, Spain
I come from another beautiful island, Cuba, where good art and joy are two of its main characteristics.
Since I was little, I always liked makeup, nails and hair, thus becoming the beautician of the family, using my parents, grandmother, friends and even my dog as models! It was always fun for me, so much so that when I finished high school, I didn't hesitate to lean towards studying in the field of esthetics.
Currently, I'm fulfilling my dreams in a prestigious academy in Palma de Mallorca where I'm able to reinforce my knowledge and grow in my desired career.
Being a part of the team at Silke von Rolbiezki Coiffure as my first work experience is a great privilege since I will learn from the best in a pleasant, professional and creative environment, bringing happiness to our clients. In saying that, it also brings me great happiness as I enjoy what I do, meeting new people, making new connections and friendships!
See you soon!
Emmy Roxana Edwards Pino
MISTRAL     [Head of ❤️ hearts]
The most talented dog at twisting others around her paw, the best you probably have ever seen. Since she joined our staff, clients don't even want to leave the salon ;-)
"Dogs do speak, but only to those who know how to listen." – Orhan Pamuk
2009 – today
Palma de Mallorca, Spain
Hi, my name is Mistral! I'm a pretty good looking lady (some people believe I'm a professional model). My breed is Podenco Ibicenco, and I was born here in Mallorca in 2009. So, I'm still at my best age!
Unfortunately, when I turned two years old, my former master brought me to a shelter house. That wasn't too nice. But hey, here I'm! I was lucky enough to meet this very nice guy, named Stefan, who offered me to live with him, of course, I couldn't refuse his tempting proposition.
Now I have it all: a lot of love and even more dog biscuits, and of course a great employer in the most animal-loving salon far and wide. My job description: I'm the official "Head of hearts". My mission: Making clients and colleagues fall in love with me. Believe me, it's an easy one ;-) You don't believe me? Come and see for yourself!
Bow-wow!
Paws sincerely,
Mistral
[contact-form-7 id="230660" title="make_an_appointment-en"]
SUBSCRIBE TO OUR FREE NEWSLETTER – AND WE PROMISE TO MAKE YOU HAPPY :-) ©SILKE VON ROLBIEZKI SALON  2019 | All photographies taken by Soravit Lertphiphat and La Biosthetique Paris (except otherwise identified)