The team makes the difference.
We want you to experience outstanding beauty services in a superb feel-good place. 
To make this happen, it needs a great team. Or better said a fantastic team! Therefore, our commitment is to provide you with the very best staff far and wide. 
We make sure every team member has not only excellent professional skills, but also a heart and mind. It's very important for us that every colleague shares our values, enthusiasm, and passion for authentic beauty and happiness.
The breeding ground to make creativity, harmony and excellence thrive is a healthy and pleasant working environment. So we do anything to create and preserve such a positive spirit, where trust, honesty, and sympathy is a matter of course. You'll appreciate this vibe – so do we!
It's an honor to present you our lovely staff, truly beautiful souls and excellent artists. Everyone ready to make you happy :-)
"Sharing our passion, skills and spirits with awesome souls is a great pleasure for us."
Silke von Rolbiezki, 2013
SILKE VON ROLBIEZKI     [Art Director & Head of Color]
Entrepreneur with heart and soul, passionate hairstylist, hair color expert, addicted to beauty, fashion and all the good things in life.
»Beauty Begins The Moment You Decide To Be Yourself.«
1977 – 2003
Cologne, Germany
2003 – today
Palma de Mallorca, Spain
It has been more than 20 years since I got into the high-end hairdressing industry.
My passion for hair and beauty started 1992 at a school internship at a well-known theater in cologne, called "Schauspielhaus". There I had the great chance to watch their hair and make-up artists create brilliant styles. I was amazed by what they did with make-up and hairstyles. I definitely wanted to learn this too!
To be able to work at the theater, one of the requirements was a traineeship at a good hair salon. That´s how I started at the prestigious "Mods Hair". From the first day on I loved to work at the salon. Dealing with clients, being in a creative environment, making people look great and happy. That was my world!
And until today that hasn´t changed at all. At the hair salon I feel like a duck in water! This is my stage to play the role of my life! Oh, right, the theater I didn´t miss one single day ;-)
I have perfected my skills over the years with top hair stylists such as Mods Hair, Udo Walz and Cyrill Zen in Germany and Spain.
On the 1st of October 2013, I opened my own salon, right in the historic center of Palma de Mallorca. A special retreat, dedicated to your holistic beauty and wellbeing. Where you can really be the center of attention! A unique place for the highest beauty standards, but also a space where you can relax and revive.
What can you expect from me? Perfect crafted hair colors, haircuts that look great on you, as well as long-lasting and easy to handle hairstyles. I´ll take my time, and you will get my 100% attention – to create an exceptional look for you!
I´m excited to meet you!
Warm regards,
Silke von Rolbiezki
ERINN MCNULTY     [Top Stylist & Top Colorist]
A hop, skip & a jump from across the pond, Erinn comes from Buffalo, New York, to make you look and feel fabulous with fresh & vibrant cut, color and style.
»Be Strong. Be Fearless. Be Beautiful» (Misty Copeland)
1988 – 2012
Buffalo, New York
2012 – 2016
Canary Islands, Spain
2017 – today
Palma de Mallorca, Spain
Born in the Virgo Sun Sign, the description of the most feminine zodiac sign sums me up in the best way. We're known for attention to detail and seeking beauty in all things. My love for all cultures, traveling and new experiences has brought me to Palma de Mallorca, byways of Buffalo, New York, and I was delighted to come across the sanctuary that is Silke von Rolbiezki Coiffure.
From a young age, working hard and seeking the infamous "American dream", was heavily influenced, so it was no surprise that I developed a strong, yet conservative character, well-organized, but with a touch of practicality in my everyday life. My attention to beauty and wellness always came full force growing up, so when I had the opportunity, I immersed myself into learning the art of hair and beauty, with great motivation and with anybody I can get my hands on! (sorry sis…!)
After completing the academy, ten years ago, I continued my education with intensive training, which helped build my wings of confidence, my own personal style, and loyal clientele. In turn, I was able to soar in this career, creating a reputable name for myself and further my passion for the trade.

I'm happy to express my true personality and positivity in this ever-changing and creative industry. Caring for whoever sits in my chair, while providing well-polished cuts and styles, to rich, vibrant color applications, your experience at Silke von Rolbiezki Coiffure, is just as important as mine.
I'm happy to give my full potential and honest advice, while creating a comfortable atmosphere and of course sprinkling a little beauty along the way!
I hope to see you soon!
Erinn McNulty
BENTO FONSECA     [Top Stylist & Top Colorist]
Bento is a very experienced hair dresser and a true master of the scissors. With his open, laid-back and charming nature, he is loved by our guests and colleagues.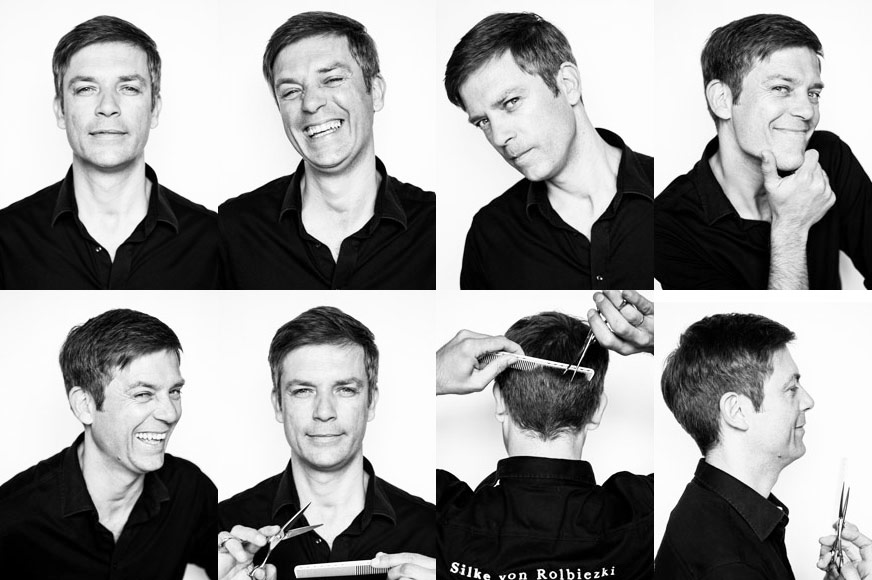 »My mission in life is not merely to survive, but to thrive and to do so with some passion, some compassion, some humour and some style.«
1974 – 2011
Portugal
2011 – 2017
London, England
2018 – today
Palma de Mallorca, Spain
English, Spanish, Portuguese
There are many reasons for visiting your coiffure, but all of them share high expectations and trust.
As a true Portuguese, I love the smell of good coffee, the taste of a good wine… But even more, I love the feeling of making people shine and bring out the true happiness in themselves.
I studied hairdressing in Portugal after following a gut feeling and now with more than 15 years of experience, I can say that I've enjoyed every step of my career.
I've participated in fashion shows and events, styled photo shoots and managed my own salon. In addition, I worked for 7 years in London, where I was also a trainer and a member of a well-respected artistic team.

I'm thrilled that I found this magical island, a place to settle down and I've proudly joined the greatest salon, with the warmest team to work with. It's a pleasure to be a part of this team!
Bento Fonseca